Limiting Disaster Restoration Loss with A Prevention Plan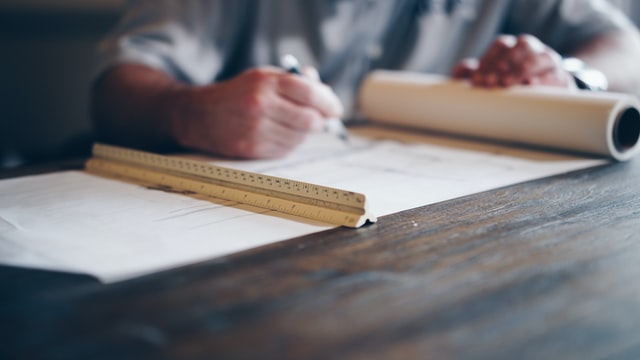 Planning for disaster restoration in Metro Detroit is key to ensuring that your business is able to maintain continuity throughout or after facing a disaster. The goal is to devise a strategy that helps you navigate any emergency situation, such that you can limit the extent of costs and time you'll have to spend in recovery.
Even with commercial restoration services, without a disaster prevention and mitigation plan for your business, you may find that you'll have to spend a lot of time waiting for things to get back in order. However, mitigation plans are designed specifically to allow your business to endure during disasters and continue operations in such a manner that even during restoration, you are able to continue working.
In this article, we will consider how a disaster prevention and mitigation plan can help you, what you need to do to create it, and most importantly, considerations for making the plan such that you are able to limit losses should the plan fail.
Disaster Restoration & Prevention Plan
Business continuity and disaster preparedness plans are a vital component of recovery after a devastating event, whether natural (hurricanes, flooding, earthquakes, or wildfires) or caused by humans. Collectively, disaster prevention and mitigation plan are known as disaster preparedness plans or, as per the NFPA, emergency preparedness plans.
Unfortunately, businesses often don't realize the importance of comprehensive business continuity and disaster preparedness plan until it's too late. It is often after an incident that they realize how important it is to have these essential plans in place.
Unplanned interruptions and disasters can not only cause loss of revenue but may also cause injuries and result in downtime. Whether it's a power outage or a tropical storm, it's important to be prepared for any disruptions that can impact your business. In fact, preparing beforehand can sometimes be as important as responding during the disaster itself.  
Planning For Disaster Restoration, Prevention & Mitigation 
The core stages for creating a disaster restoration plan in Metro Detroit for businesses should address the following.
Conducting a Business Impact Analysis (BIA)
Before working on the plan, it is important that you understand what exactly you need to address with the plan. What are the vulnerabilities and strengths of your property, and what type of disaster would impact it most?
Ready.gov has a BIA questionnaire that you can follow to get a good idea of the type of questions you'll need to answer at this point. Other questions you can ask yourself, particular about the state of your property, include analyzing if there are any specific weak points, i.e. if there is an existing need for:
If there are any existing areas that require attention, or if there is a specific point that is prone to these damages, you should address them immediately. Additionally, this type of damage can spread quite easily and may adversely impact your ability to deal with future disasters. 
Formulating Contingency Plans
In this step, you will need to devise a backup plan for your business, i.e., where all the processes, information, and the hierarchy should reroute to in case a particular branch is facing a disaster (or going through disaster restoration services). Key points to consider here include:
Evacuation routes

Emergency equipment

Disaster restoration services

Backup power sources

Adjusted operations

Insurance process

Remote work options and more.  
Forming a Continuity Plan
This step may seem similar to the previous one, but instead of simply creating contingencies, here, the management must focus on ensuring business continuity efficiency in the new setting, while disaster restoration in Detroit Metro helps you recover from the emergency. This step may include:
Fund management for emergencies

Improving relationships

Remote work implementation

Alternate route management

Hierarchy management, and more. 
IT Disaster Recovery Plan
Your IT servers are key to ensuring your business continues operations with a reduced risk of potential breaches. You should consider employing third-party IT services to help with security in case of emergency. 
Incident Management
Commercial restoration services often help you manage the incident on-site, but for your organization, you may need a checklist or worksheet to manage your resources effectively. For effective incident management, consider:
Anticipating the loss, you will have to face different circumstances and emergencies

Creating emergency communication and reporting channels

Work with the disaster restoration service for notifications and progress tracking

Creating an escalation strategy beforehand

Creating a priority hierarchy to determine which processes must continue at all costs. 

Finding the right

disaster assistance

and disaster restoration company. 
Note that the IRS also offers tax relief options if you are facing a natural disaster under specific conditions.
There may be a large number of moving parts to consider when creating disaster restoration, prevention, and mitigation plans, especially in high-traffic areas. 911 Restoration of Metro Detroit has a range of experts ready and waiting to help you inspect your property and devise a tailored disaster restoration plan. Call us today to learn more about the process and to see how we can help you get a Fresh Start, no matter the extent of the damage!