About 911 Restoration of Metro Detroit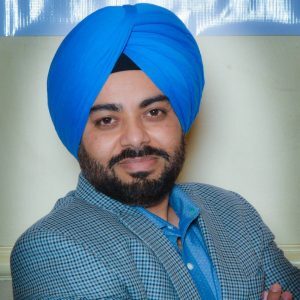 911 Restoration Metro Detroit owners Harpreet and Harmeet Singh, are a power couple who are business minded and affectionate members of the Detroit Community.
What really interest them is being able to be an asset to those around them who have made their dreams possible.
Providing those in need of a second chance and a fresh start is how they give back to their beloved area of Detroit.
Waiting for the other people can mean cost skyrocket.
The faster response time is always the best, which is why 911 Restoration is here and available 24/7/365, within 45-minutes, and with a same-day service guarantee.
Call our water damage restoration experts with 911 Restoration Metro Detroit if you are looking for affordable care you can depend on today!
Water Damage Prevention Tips and Tricks

Water damage is unexpected and can really put a damper on someone's day. So, we are here today to let you know about what you can do to better prepare yourself from a pipe burst to a major flood.
The first thing every homeowner should know is the location  of their water valve. It is usually in the basement by a water meter, or outside the home by a utility panel.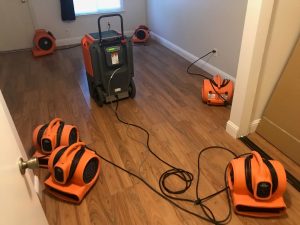 During the winter, your pipes may experience below freezing and sub-zero temperatures. Therefore, make sure to keep the ambient temperature of your home to above freezing. Heating may be expensive, so there are other ways to ensure your pipes run smoothly.
By keeping a faucet running the water stays moving. This means your pipes are less likely to freeze over because running water will not crystalize like it does when it is standing.
Additionally, as said before heating a house can get expensive. Therefore, if the cost is an issue then we recommend having the family sleep in a room insulated with blankets covering all walls. This means temperature can remain warm in one room, while the pipes can be kept warm by a heat lamp.
A pipe burst is not the only cause of water damage. Michigan receives a lot of hail, rain, and snow, which are things that can contribute to a sagging or compromised roof.
So, water can seep out and cause mold, which extends water damage to unsightly stains and awful odors. During the warmer season, it helps if you have a professional roofer fix any gaps or holes that can cause major water damage.
Prevention is always more cost effective than restoration, but sometimes things slip by in our busy lives. Therefore, we are here for you letting you know that everything is going to get better. Call 911 Restoration for the best water damage Detroit team today!
The Water Damage Restoration Detroit Team That Works For You
If you experience a bout of water damage you may be tempted to go with a list of companies provided by your insurance company. Well, we are here to urge you not too.
As, anyone can submit a claim on your behalf, so there is a conflict of interest when your insurance company urges that one of their partners does the work.
We promise you peace of mind, and to fulfill that, we work with insurance companies on your behalf. The years of experience underneath our feet and our meticulous technicians ensure that you get the coverage for which you are entitled.
No corners are cut, as our water damage Detroit team is IICRC certified. We know how to work with a wide variety of materials from hardwood floor and to carpet.
We know how to remediate water damage from a fire, to the consequence of standing moisture like mold.
An all-inclusive approach is needed to ensure complete peace of mind from beginning to end. If you are need of water restoration services then call the water damage Detroit experts with 911 Restoration Metro Detroit today!