Mold Removal in Metro Detroit
At 911 Restoration of Metro Detroit, we understand the danger that mold poses to your property and health. Mold growth can cause extensive damage to structures and belongings, as well as trigger respiratory issues and allergies. That's why we prioritize the need for quality and fast services when it comes to mold removal in Metro Detroit.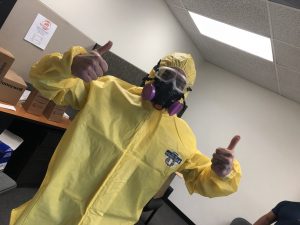 When dealing with mold, timely action is crucial to prevent its spread and minimize the damage it can cause. That's why our team of dedicated professionals is committed to providing efficient and effective mold removal services. With our expertise and state-of-the-art equipment, we offer a comprehensive range of solutions, including:
Thorough mold inspections to identify the extent of mold growth.
Mold testing to determine the type of mold present.
Mold containment to prevent further spread.
Mold remediation to safely remove the mold.
Mold prevention measures to minimize the risk of future growth.
With our comprehensive approach, we aim to restore your property to a mold-free and healthy environment. When it comes to mold removal, trust the professionals at 911 Restoration of Metro Detroit. We provide quality and fast services to ensure efficient mold remediation. Take action against mold today by contacting us at (248) 289-7382. Our team is ready to assist you with all your mold removal needs and help restore your property to its pre-mold condition.
Identifying Leaky Pipes and the need for Mold Removal

Identifying leaky pipes and addressing the need for mold removal are crucial aspects of property maintenance, and at 911 Restoration of Metro Detroit, we specialize in handling these issues. Leaky pipes can cause extensive water damage, leading to mold growth and compromising the structural integrity of your property. Our team of experts is skilled in identifying and repairing leaky pipes promptly, preventing further damage and potential mold infestations.
Mold growth is a common consequence of water damage caused by leaky pipes. It can pose serious health risks and damage your property's aesthetics and air quality. Our dedicated professionals are trained in effective mold removal techniques. We conduct thorough inspections, identify the source of mold growth, and utilize industry-leading methods to safely and efficiently remove mold from your property.
At 911 Restoration of Metro Detroit, we understand the urgency and importance of addressing leaky pipes and mold growth promptly. Our experienced technicians are equipped with the necessary tools and expertise to handle these issues effectively. With our comprehensive approach, we not only repair leaky pipes but also provide thorough mold removal services, ensuring the well-being and safety of your property and its occupants. If you suspect leaky pipes or require mold removal, don't hesitate to contact us at 911 Restoration of Metro Detroit for reliable and professional assistance.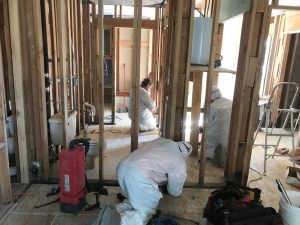 Great Communication and Quality Service is Our Priority
When it comes to mold removal in Metro Detroit, don't settle for anything less than quality, fast services, and excellent communication. Trust the IICRC-certified professionals at 911 Restoration of Metro Detroit to handle your mold remediation needs with expertise, efficiency, and a commitment to open and effective communication.
If you're dealing with mold growth in your property, take action now. Call us at 248-289-7382 to schedule a consultation and take the first step towards a mold-free environment. Our team of dedicated experts is equipped with the knowledge, tools, and communication skills necessary to tackle mold issues promptly and effectively while keeping you informed throughout the process.
Don't let mold compromise the safety and integrity of your property. Contact 911 Restoration of Metro Detroit today for top-notch mold removal services. Trust us to provide you with quality and fast solutions, restoring your property to a fresh and healthy state. Call us now at 248-289-7382 and experience the difference of our IICRC-certified mold removal services, backed by our commitment to excellent communication.
911 Restoration is located at 37254 Ford Rd Westland, MI 48185. Give us a call 24 hours a day at (248) 289-7382.
We are proud to serve our local communities and the surrounding Metro Detroit areas!