Reviews
With our 30 years of experience in the restoration service industry, 911 Restoration Metro Detroit has taken care of many satisfied customers who have been kind enough to share their experiences with you.
Our customers vary and include all kinds of personal, business and government entities:
Celebrities and VIPs
Property owners, managers and tenants
Management companies and large complex building owners
Big corporations, insurance companies and banks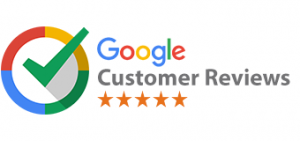 Patrick Green

8th of September 2021

Matt and his crew did a great job cleaning our flooded basement! We had sewage backup with visible mold on the drywall and they removed all the affected area, sprayed with an anti-microbial, and power washed the walls and floor to make sure everything was clean. They were very communicative, answering all our questions and letting us know what to expect throughout the whole process. Would recommend to anybody!

Peter Jaeger

6th of April 2022

You would think that having three inches of water in your basement would be stressful. With the help of restoration 911 I didn't stress one bit. From the first call through the entire service I was completely at ease. And I didn't have to do a thing. Restoration 911 did everything. I can't say enough about them. I would recommend them for any services they provide!

Adina Schoem

31st of December 2021

Joseph and Kyle's level of service totally went above and beyond our expectations. They responded to my call late in the day, determined they had someone in my area, and completed a fast, thorough, complementary visual mold inspection within 15 minutes of my call! Couldn't believe our good luck! They went out of their way to help us out and really put our minds at ease. They were friendly, reassuring, professional, and skilled. In the midst of a repair project that has otherwise gone a bit off the rails for us, 911 Restoration was an efficient, effective, straightforward breath of fresh air. Thank you so much!