Water Damage in Metro Detroit
911 Restoration of Metro Detroit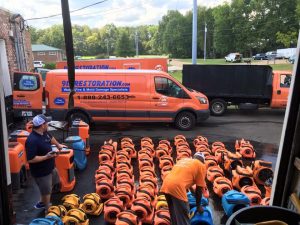 911 Restoration of Metro Detroit can take on any time of property damage. You can count on our professional technicians to help you with same day service. In fact, we'll arrive at your property within 45 minutes of an emergency call in Westland, Canton, Ann Arbor, and Detroit.
Some property disasters can strike suddenly and without warning in Detroit, Ann Arbor, Westland, and Canton. In many cases, property owners have no time to prepare for floods, storms, tornadoes, fires or sewage cleanup Canton. Call us at (248) 289-7382 and allow us to offer you a free visual inspection.

At 911 Restoration of Metro Detroit, we offer a Fresh Start with our comprehensive selection of property damage restoration services, including but not limited to:
Whether you're a Metro Detroit  homeowner or business owner, 911 Restoration of Metro Detroit is your Fresh Start! We'll communicate with you throughout the entire process, help answer questions related to insurance, and restore your property to its pre-damaged condition. One of our IICRC-certified teams is dispatched within 45 minutes of your call! Contact us today, and one of our friendly representatives will assist you in finding the nearest Metro Detroit location.
Service area map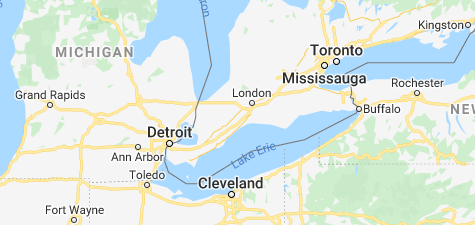 Other forms of property damage can creep up on you. A mold infestation or the damage caused by winter weather and frozen pipes can occur over time.
Let us put our experience and equipment to work for you if you've experienced a property disaster. Call us right now at (248) 289-7382 and techs will start working on your Fresh Start.
Water Damage Restoration
Excess water can cause serious damage to homes and businesses in the Metro Detroit area. You might experience structural damage as water rots away wood and drywall. Water can also lead to mold growth and other issues.
Fortunately, you can get the help you need to handle water damage by contacting 911 Restoration of Metro Detroit 24/7/365. Our techs will offer you a free visual property inspection for property owners only once they reach your property. Call us at (248) 289-7382 and see how we can help.

Water damage restoration in Detroit can be especially tricky during the winter months. Frozen pipes can burst or leak, dumping water into your home or business. 911 Restoration of Metro Detroit can:
Locate and Repair Leaks

Extract Water and All Moisture

Repair and Restore Your Property
All water damage restoration techs are licensed, bonded, and insured to ensure you receive the best service possible. The help you need is only a phone call away.
Sanitization Services & Disinfection Solutions
The coronavirus has left a widespread impact that has affected every business and person throughout the world. The virus spreads quickly and quietly, which is why everyone needs to do their part in correcting the problem. That's why for starters, we can all contribute by maintaining our personal hygiene. 
For property owners, there exists another opportunity to contribute to the problem. They can work with professional services to ensure their buildings remain sanitized according to the latest protocols. Sticking to these protocols is how the people who come and go will continue to be as protected as possible. That's why 911 Restoration of Metro Detroit is standing by to provide sanitization services along with various disinfection solutions for both residential and commercial properties. Our IICRC-certified techs stay on top of their training to maintain their compliance with all current CDC and EPA protocols. This effort contributes optimal results to our sanitization services. A safer community is on the horizon. We'll be there to provide the peace of mind you need with the best sanitization services possible.
Frozen Pipes and Flooded Basements
The pipes running through your home or business can burst throughout the year, but you are more likely to experience a pipe burst emergency during the winter month. Frozen pipes are vulnerable and can cause extensive amounts of damage.
Many property owners find that, when a pipe bursts, they end up dealing with a flooded basement emergency. Basement flooding can cause serious issues as water damages the structure of your home or business.
A disaster basement also gives mold a great place to grow. Let 911 Restoration of Metro Detroit pump the water out of your basement, clean up any damage, and check for mold growth. You can make sure you fully recover from any frozen pipe or flooded basement emergency by calling us now at (248) 289-7382.
Mold Removal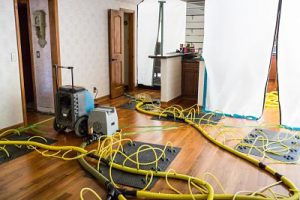 Mold thrives in damp environments. A flood or plumbing emergency can give mold a chance to infest homes or businesses around Canton, Westland, Ann Arbor, and Detroit. 911 Restoration of Metro Detroit can offer you a free visual mold inspection for property owners only if you suspect mold is growing in your property.
It is important that professionals begin mold removal quickly. Spores will continue to spread if mold is left alone, and you can experience serious health issues if you inhale the spores. Some forms of mold, such as black mold, can even be toxic.
911 Restoration of Metro Detroit is a professional mold remediation company with years of experience. The mold removal techs know the best ways to remove mold and to ensure that you don't experience a repeat infestation.
Contact mold removal companies in Detroit today to get expert help taking care of your mold removal needs.
Sewage Backup and Cleanup
Not all property disasters are created equal. Some require more care than others. Sewage backups, for example, require the help of skilled technicians with specialized safety gear.
Raw sewage is considered 'black water.' This means that it contains pathogens and bacteria from exposure to human waste. You should not attempt sewage cleanup on your own, as these contaminants can lead to serious health issues.
911 Restoration of Metro Detroit can safely remove sewage from properties around Ann Arbor, Canton, Westland, and Detroit. Let us pump out sewage, disinfect your property, and get your home or business back to better-than-new condition. Call sewage cleanup Canton at (248) 289-7382.
Fire and Smoke Damage Restoration
Fires can rage through homes and businesses in Detroit, Ann Arbor, Westland, and Canton, causing tremendous amounts of damage in a matter of moments. Your property can experience additional water damage caused by sprinklers and fire hoses.
911 Restoration of Metro Detroit can restore your property after any type of fire damage. Our fire damage restoration techs are IICRC-certified to take care of total fire damage cleanup. That means we can take charge and handle:
Odor Removal

Smoke Removal

Ash Removal

Soot Removal
The fire damage restoration process will not be complete until your home or business is returned to perfect condition. Techs will repair and restore damaged floors and walls. You can rely on us to use cutting-edge cleaning tools.
The fire damage restoration techs of 911 Restoration of Metro Detroit can even help you take an inventory of your lost items. The staff can directly bill your insurance company, reducing your stress levels after a fire.
Call us today at (248) 289-7382 so you can get peace of mind and a Fresh Start with a completely renovated property through fire restoration Livonia.
Disaster Restoration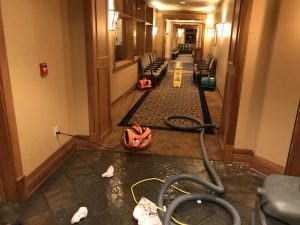 Property owners in Detroit, Ann Arbor, Westland, Canton or any other surrounding cities can have their lives thrown off balance by property disasters. Floods, tornadoes, fires, and other disasters can be difficult to handle your own.
That's why 911 Restoration of Metro Detroit believes in being there for you with same-day services, even in emergency situations. Let us provide you with:
Storm Repairs

Water Extraction

Boarding Up

Roof Repair

Pack-Out and Storage Services
We are a locally owned and operated company, meaning that disaster victims in Detroit and surrounding areas are our neighbors. We are proud to be able to offer professional disaster restoration services whenever necessary.
Let us focus on returning your property to pristine condition so you can get your life back to normal after a disaster.
Serving the communities of Ann Arbor MI, Belleville MI, Brighton MI, Canton MI, Dearborn MI, Detroit, MI, Farmington Hills MI, Flat Rock MI, Grosse Pointe MI, Grosse Pointe Woods MI, Lakeshore MI, Livonia MI, Macomb MI, Milan MI, Milford MI, Monroe MI, Northville MI, Novi MI, Plymouth MI, Rochester MI, Rochester Hills MI, Southfield MI, Taylor MI, West Bloomfield MI, Westland MI, Ypsilanti MI and surrounding areas.