Water Damage Restoration Metro Detroit
911 Restoration Metro Detroit
Harpreet, co-owner and operator of 911 Restoration Metro Detroit, is available 24/7/365 to provide water damage, fire and smoke removal, sewage cleanup, mold decontamination, and disaster restoration.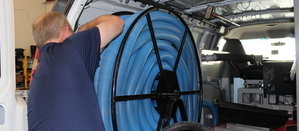 The residents of Detroit can rest easy knowing that we are standby through the harshest storms or the most humid of days. After a disaster, every homeowner deserves a fresh start.
He and his water damage team are on call when you need them. Mainly because after a disaster, an immediate response is the most cost effective solution, which is why we guarantee to arrive within 45 minutes.
"Things are just that," explains Harpreet, "things can always be restored or replaced, but peace of mind. That's something that needs to be vigilantly taken care of, which is why my water damage restoration team is here to guide you through the darkest times. Everyone deserves a second chance, a fresh start, so we are here to give you just that."
If your home is already amid a water damage situation, sewage backup crisis, mold infestation, disaster aftermath, or even a fire and smoke damage scenario, then don't wait to contact our experts with 911 Restoration Metro Detroit for help in bringing your home back to normal today!
Water Damage Restoration
Our water damage restoration Metro Detroit team works with IICRC certified technicians, so that homeowners can trust that every resource put into place is cutting-edge.
The reason being, water damage can occur a number of ways (from fire to pipe burst), so it is imperative that it is dried up quickly in order to effectively combat its consequences, such as mold.
Using a vacuum allows us to remove standing pools of water that can allow bacteria to grow and afflict your home with a terrible odor. On top of that, we use thermal imaging cameras to map moisture throughout the home.
This helps us use our blowers and dryers more efficiently. It would be nonsensical to put a blower in a room and hope that it will dry out water that has penetrated a ceiling. Instead, we find areas where our restoration efforts are better spent.
If your home is experiencing a water damage crisis at present, then contact our water damage restoration professionals with 911 Restoration Metro Detroit today!
Sewage Back Up Sanitation
Raw sewage is a peculiar type of hazard. It technically qualifies as category 3 water damage, as it is dirty water with a health hazard, but its remediation goes beyond the call of duty.
More sanitation and deodorization is required after the initial sewage is removed. Small little microbes like to linger and can proliferate in numbers if the space is not dried out thoroughly.
Thus, sewage backup cleaning is more akin to fire damage restoration than water damage remediation. The base knowledge is the same, but the difference is in the details.
This is why you should call our sewage backup cleanup experts with 911 Restoration Metro Detroit because our years of experience make us knowledgeable in implementing effective remediation treatments.
Fire and Smoke Restoration
The extent of fire damage is water, soot, ash, and dirty vents, which makes fire and smoke remediation tedious to execute. It is more than just replacing and repainting drywall.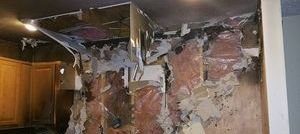 See, fire is a combination of hot gas, and aerosolized particles, so when the smoke expands it scatters all its debris throughout the house. This is how dirt and grime can end up in your air ducts following a fire.
For these reasons, even after remediation, a homeowner may still encounter a lingering smoke smell. This is most commonly associated with lazy remediation, and it usually having to do with remediation companies cutting corners. When you call 911 Restoration Metro Detroit, be rest assured that no corners will be cut.
We implement the most thorough techniques to ensure you peace of mind for years to come.  For example, in order to combat the nature of smoke, we utilize a thermal fogger. This propels a fog, the same way smoke propagates, in order to lock on and find odor-causing compounds that normally cannot be vacuumed out.
If your home has recently been through a blaze of some sort, then contact our fire and smoke damage restoration experts with 911 Restoration Metro Detroit for help today!
Mold Remediation
All the issues above can also cause mold damage if it is not remediated soon enough. Mold can become a real problem when you are unable to live comfortable due to the allergies symptoms it induces. Furthermore, it can be bad for your home when it starts to eat away and wooden fixtures and drywall.
A certified team like 911 Restoration Detroit should only perform mold remediation and decontamination because one wrong move can send mold spores flying all over your home.
Our mold removal Metro Detroit team wears hazmat suits and runs an HVAC HEPA filter to ensure mold spores stay on the afflicted area, so when it is removed it does not exacerbate the issue.
If you are in need of a restoration company that looks after you, then give our mold remediation experts a call at 911 Restoration Metro Detroit for all the help you need today!
Disaster Restoration
When it comes to alleviating the effects of any sort of man-made or natural disaster, the people rely on Harpreet and Harmeet, along with their disaster restoration Metro Detroit team to take care of them properly.

Our disaster restoration Metro Detroit crew will even help out with all of the insurance paperwork after a disaster occurs too.
This is because the disaster restoration Metro Detroit team has all of the certifications and experience needed to take on and solve any challenge.
Whether the situation results in water damage, sewage backup, fire and smoke infusion, or even a gigantic mold growth, our disaster restoration Metro Detroit technicians have the skills, knowledge and fortitude to handle it decisively for you.
If your home has already been through the effects of a disaster, then don't wait until it gets worse to contact our disaster restoration specialists with 911 Restoration Metro Detroit today!