Service Areas
At 911 Restoration of Metro Detroit, we take immense pride in delivering exceptional water damage restoration services to our valued clients. Our primary focus is to restore your property to its original state with speed and efficiency.
Our team of dedicated professionals is available 24/7 to handle any water damage emergency that may arise. Utilizing state-of-the-art equipment and cutting-edge techniques, we assess the extent of the damage, promptly remove any standing water, and thoroughly dry out affected areas. Additionally, our experts are skilled in repairing water-related damage, no matter the complexity of the situation.
We understand the immense stress that water damage can cause, which is why we approach every restoration project with care. Our ultimate goal is to ensure that your home or business is swiftly restored to its pre-damaged condition. You can rely on us to deliver exceptional results in a timely manner, providing services such as:
Flooding or Water Damage? Call Us Today (248) 289-7382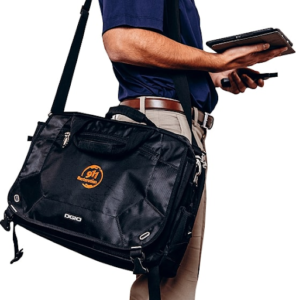 Around-the-Clock Water Removal Services Available
We understand that water damage can be a traumatic experience, causing significant stress and inconvenience for both residential and commercial property owners. We recognize that water damage often occurs unexpectedly and outside of normal business hours. To alleviate your concerns, we offer rapid and round-the-clock emergency water damage restoration services, available every day of the year.
Our compassionate team prioritizes open communication with you throughout the entire restoration process. We understand the importance of keeping you informed and assured that we are working urgently and effectively to address the situation. We will provide regular updates and ensure that you are involved in the decision-making process. You can trust us to handle your water damage restoration needs with care, empathy, and professionalism, helping you get back on track quickly and efficiently.
Quick Response Time for Water Emergencies
When water damage strikes your home or business in Metro Detroit, clear and effective communication is key. At 911 Restoration of Metro Detroit, we understand the urgency of the situation and prioritize exceptional communication with our clients. With strategically located offices, we can quickly respond to water disasters of any size. Our team recognizes the importance of time in preventing further damage and mold growth, which is why we offer emergency services right away. You can count on us for prompt and dependable assistance, as we remain committed to keeping you informed throughout every stage of the restoration process. Don't let water damage disrupt your life or business any longer, contact 911 Restoration of Metro Detroit for reliable and efficient restoration services.
Restoration Professionals with IICRC Certification
When it comes to water damage restoration, don't settle for anything less than the best. At our company, we take immense pride in our certified expertise in this field. With extensive experience and advanced training, we possess the necessary knowledge and skills to efficiently dry and restore your property with precision.
Certified excellence is crucial when dealing with water damage. That's why we encourage you to check out our training and certificates to see why we're considered the best in the industry. You can trust us to provide you with top-notch water damage restoration services that meet and exceed your expectations. Contact us today to learn more!
Locally-Owned Restoration Franchise Company
At 911 Restoration of Metro Detroit, we are proud to be a locally owned and operated franchise business with a national network of locations. 
We are proud to serve our local communities:
And the surrounding Metro Detroit areas!
Step-by-Step Process for Water Damage Restoration
Water damage is a common occurrence that can result from various sources, such as floods, burst pipes, or leaky roofs. Every incident is unique and requires a customized approach to restoration. However, the general procedure for dealing with water damage follows a specific sequence of steps to ensure a comprehensive and thorough resolution, regardless of the source.
1.  First Contact in Emergency Situations
To initiate the process of restoring your property, simply give us a call! Our friendly and experienced staff will be available to assist you from the moment you reach out, guiding you through every step of the process. We may ask a few questions to gain a better understanding of your situation and determine the necessary resources needed to provide you with a Fresh Start!
2. Preliminary Damage Inspection and Evaluation
Conducting a comprehensive evaluation of the water damage on your property is a vital step in creating an effective restoration plan. Through meticulous scrutiny of the type and extent of damage, we can determine the optimal course of action. This pivotal process enables us to devise a personalized plan that tackles all aspects of the damage, leading to a successful restoration.
3. Water Extraction/ Water Cleanup And Removal
We understand the importance of minimizing damage and preventing mold growth, which is why we initiate the water removal process as quickly as possible. With our powerful pumps and vacuums, we can extract hundreds or even thousands of gallons of water in a single go, making significant progress in restoring your property. You can trust us to take immediate and decisive action to restore your home or business to its pre-loss condition.
4. Removal of Moisture and Humidity
After removing the bulk of the water, we shift our attention to eliminating any hard-to-reach water using specialized equipment. Our team employs advanced and non-invasive scientific drying techniques to extract any remaining moisture from your property. With the use of air movers and dehumidifiers, we ensure that all water is thoroughly eradicated, leaving your property dry and free from any lingering damage.
5. Sanitizing And Cleaning
At 911 Restoration of Metro Detroit, we make it our priority to restore your property to its pre-loss condition and surpass your expectations. We achieve this by thoroughly cleaning, repairing, and disinfecting all the affected items and structures that can be restored after water damage. We utilize a range of advanced techniques to clean contents and specialized industrial air scrubbers and fogging equipment to remove any lingering odors. You can rely on us not only to leave your property dry but also impeccably clean and smelling fresh.
6. Final Steps In Restoration
At 911 Restoration of Metro Detroit, we have a methodical and efficient approach to water damage emergencies that guarantees a comprehensive response, minimizing damage, and restoring the affected area to its pre-loss condition. Although the strategy may differ depending on the specific details of each case, our ultimate goal remains consistent – to safeguard and renovate your damaged property and provide you with a Fresh Start that you can rely on.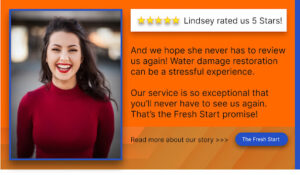 Clear Communication During Water Damage Crisis
At 911 Restoration of Metro Detroit, we understand the importance of clear communication during a water damage crisis. We prioritize effective and transparent communication with our clients to ensure they are informed and involved throughout the restoration process.
Our team of professionals is trained to listen to your concerns, answer your questions, and provide regular updates on the progress of the restoration work. We believe that clear communication is key to building trust and maintaining a positive working relationship with our clients during this challenging time.
We will keep you informed about the steps involved in the restoration process, the timeline for completion, and any necessary adjustments along the way. Our goal is to provide you with peace of mind by ensuring that you are well-informed and confident in the restoration efforts being made to restore your property.
If you are facing a water damage crisis in Metro Detroit, trust 911 Restoration of Metro Detroit to not only provide efficient restoration services but also maintain clear communication throughout the entire process. Contact us today to experience our commitment to clear communication and exceptional customer service.
Reliable Water Damage Restoration Services for You
At 911 Restoration of Metro Detroit, we take pride in providing reliable water damage restoration services to homeowners and businesses in the Metro Detroit area. Our team of experts, who hold IICRC certifications, is dedicated to delivering high-quality restoration solutions tailored to your specific needs.
We understand the devastating impact that water damage can have on your property, and we are here to help you through the process. Whether it's a burst pipe, a flooded basement, or water damage from a storm, our experienced professionals are available 24/7. We utilize advanced techniques and state-of-the-art equipment to effectively mitigate the damage and restore your property to its pre-damaged condition.
Our comprehensive water damage restoration services include water extraction, drying and dehumidification, mold remediation, structural repairs, and content restoration. With our expertise and attention to detail, you can trust us to handle every aspect of the restoration process.
If you are in need of reliable water damage restoration services in Metro Detroit, don't hesitate to contact 911 Restoration. Our IICRC-certified professionals are committed to delivering exceptional results and providing you with peace of mind. Let us help you restore your property and get your life back on track.
911 Restoration of Metro Detroit is located at 37254 Ford Rd Westland, MI 48185