Commercial Water Damage Restoration in Metro Detroit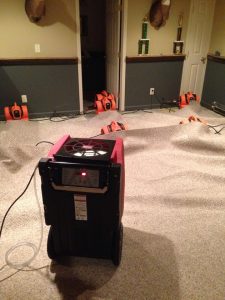 If property damage from water damage or smoke damage is slowing down your commercial property, we are here to help. Whether it's a burst pipe or ceiling leak, water can take a huge toll on your property. Fortunately, we understand that time is of the essence and that's why we will be at your door step within 45 minutes or less, 24/7/365.
The residents of Detroit, IL can rest easy knowing that their backs, and commercial properties, are covered. Our team of seasoned experts understand how important it is to swiftly turn your business to its pre-damaged state. That's why our crew is equipped with state-of-the-art equipment, such as highly effective blowers and dryers, as well as effective techniques designed to minimize the disruption of your apartment complex or warehouse. This also ensures that our certified technicians can produce the rapid, quality results that you need and depend upon.
Kind and Considerate Commercial Restoration Services
Trust in 911 Restoration with all of your property's commercial restoration and reconstruction needs. We utilize a plethora of services, such as free visual inspection for property owners only and emergency boarding up, to help you recover – every day of the year. Whether it's summer or winter, rain or shine, the citizens of Detroit can count on us for all of their fire cleanup and water damage needs. We specialize in: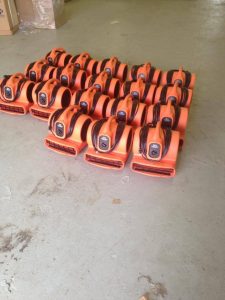 Fire Damage Restoration – If you've experienced a fire, then you need special assistance immediately. Even when the flames die out, there is still a lot of work to be done.
Water Damage Restoration – As certified water damage restoration pros with years of experience, 911 Restoration of Detroit uses only the most advanced tools and techniques, as well as the best systematic practices, to mitigate the extent of damage your commercial property suffers from. We pride ourselves on getting you back to business in as little time as possible.
Swift Structural Drying – After a burst pipe or ceiling leak has taken place, our rapid drying expertise saves you both time and money. We're here to reduce stress and create a safe, dry environment for your employees and customers.
Mold Removal – Stagnant water can lead to a myriad of problems, including the growth of mold and fungi. Our mold decontamination services preserve the structural integrity of your building and gets rid of the damp, musty smell that accompanies a mold infestation. It also safeguards you against mold-related health problems, such as upper respiratory infections and allergies.
Our staff provides all of these services with a caring and personalized touch. Our fresh-start perspective helps to ease a client's anxiety and fear and show them that there is hope after property damage. Our committed customer service puts us a step above the rest and enables 911 Restoration to put our clients at the center of our focus – each and every day.
Water Damage Restoration with Immediate Results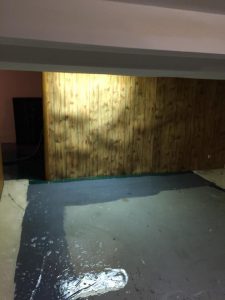 That's why we are just a phone call away. We want to get your business back on track as soon as possible, and that is why we'll be on location in less than an hour. A fast arrival time means faster results, and less stress over the condition of your property.
With our company, you will also enjoy a large number of benefits, including:
Pipe bursting emergencies

Leak repairs

Free insurance consultation

A caring and empathetic team

Emergency boa

rd up services

Third-party lab mold testing

Odor and smoke removal

And more
Operating a business is time consuming, and owners do not have time to wait around while their commercial property is fixed. 911 Restoration employs only the best and most experienced techs in the industry, guaranteeing that we'll get the job done speedily – no matter how big or small the project may be.
If your business is suffering from damage, put an end to the waiting game. Call 911 Restoration of Metro Detroit today and we'll be at your property promptly to get it up and running efficiently once again. We look forward to serving you.