Mold Removal Macomb
When mold infests your property, you can immediately call the mold removal Macomb techs at 911 Restoration of Metro Detroit and they will come out to your home quickly to begin cleanup procedures.
We are IICRC-certified to handle all levels of mold and fungus infestation, and will provide you with comprehensive services that include:
Water damage restoration

Moisture extraction

Thorough drying techniques

Sanitization

Spore removal

Drywall replacement

Vapor Barriers

Air filters and purifiers

Mold testing

Vacuuming
Our service agents are available 24/7/365 to take your call, so you can literally reach out to us the moment you discover the substance in your home, day or night. Our staff will then set up an appointment for our mold removal Macomb technicians to come out to your home.
Once our mold removal Macomb experts arrive on the scene, we will provide you with a free visual mold inspection, so call us today!
Keeping You Safe From The Effects Of Mold Is Our Duty
Your home is exposed to various weather conditions on a daily basis. Sun, rain, wind, and snow can all have an effect on your home's overall structural integrity and water damage can eventually form.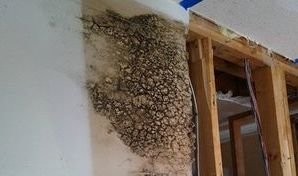 All mold spores need is 24 hours and moisture and it can thrive in your property, so when water damage is left untouched, it can create an environment conducive for fungus growth.
Our mold removal Macomb agents have many years of experience eradicating mold from homes, so that experience coupled with our top of the line equipment allows us to offer you only the highest level of mold, fungus and mildew cleanup services.
To extract mold and remove moisture from your home, our mold removal Macomb specialists will use comprehensive equipment such as vapor barriers, air purifiers, eco-friendly cleaning agents, dehumidifiers, wet vacs and air movers, just to name a few.
Call us when you need the most thorough and extensive mold damage restoration services in the area and we will be at your home to assist you before you know it.
Our Mold Removal Pros Create The Ultimate Customer Service Experience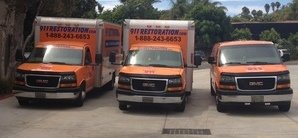 By providing you with the highest standard of customer service, our mold removal Macomb pros are happy to answer all your questions and dispel any concerns you might have about our mold eradication procedures the moment you have them.
We hope that by being constantly accessible to our customers, homeowners will take advantage of the perk of being able to contact our service agents around the clock when they ever feel so inclined.
This is our way of making you feel safe and secure throughout the entire fungus cleanup process, that way you can feel the presence of our mold removal Macomb crew even when we are not physically there.
Call our IICRC-certified unit at 911 Restoration Metro Detroit when you see any signs of fungus growing in your household, and we will do whatever it takes to turn this situation into a fresh start.