Water Damage in Ypsilanti
After experiencing a water disaster in your home or business, it is crucial to request assistance quickly to prevent permanent structural damages. When you call 911 Restoration of Metro Detroit, you can trust that a technician will help you the moment you need emergency water removal services. When you report leaks or floods in your property, 911 Restoration of Metro Detroit will respond within 45 minutes to provide water damage restoration in Ypsilanti. It doesn't matter what time of the day or night your emergency may occur; the office is open 24/7/365 to take your call. Office agents are standing by around the clock to send highly trained technicians to your commercial or residential property.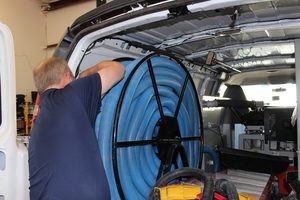 Prompt service is essential when dealing with water disasters like basement flooding, pipe bursts, and ceiling leaks. When moisture is left to stagnate, it can become a hazard, potentially causing wood rot and mold development.
By hiring the 911 Restoration of Metro Detroit for same-day leak and flood cleanup services, you will significantly reduce your losses and prevent residual consequences. 
Out technicians want to make it easy for customers in Ypsilanti to receive water damage restoration services. They even property owners free visual inspections to formulate an estimate.
We want our customers to know that they are receiving help from the most capable technicians. We employ IICRC certified professionals, and the entire organization is licensed, bonded, and insured.
The goal is to make sure our customers have access to high-quality, affordable water extraction and drying services. So, call 911 Restoration of Metro Detroit today to receive help from a team that cares about and understands your needs.
Around-the-Clock Leak and Flood Cleanup Services
Property owners in Ypsilanti are susceptible to severe weather that can lead to structural damage, flood damage, and mold. Whether a rainstorm or pipe burst causes these issues, customers can trust us to take care of every aspect of the water damage repair process.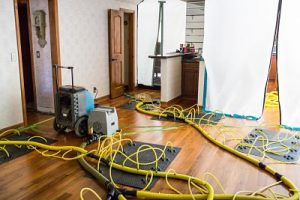 As soon as you need flood cleanup in Ypsilanti, call our office. A service agent will help you control the situation while repair techs drive to your property.
The repair technicians are guaranteed to respond quickly when a water disaster occurs. They will begin emergency water extractions to prevent water damage on sheetrock, structural issues, mold, and damage to your personal belongings.
Drying procedures are essential to a successful water damage restoration job. If floodwater invades your property, technicians will conduct professional carpet drying services because any moisture left in the fibers can create mold and mildew.
The professionals will use advanced air movers and dehumidifiers to dry out your basement after a flood, which will prevent mold spores from spreading and creating a health hazard.
Call 911 Restoration of Metro Detroit when you need emergency flood cleanup services. Our repair techs will take care of everything, giving you the peace of mind you deserve.
Prevent Mold Infestations with Water Damage Restoration
Property owners in Ypsilanti should be aware of signs of mold and water damage in their homes and businesses throughout the year.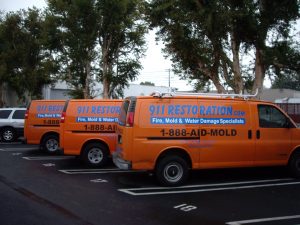 The spring and summer months are primarily known for storms that can lead to leaks, basement flooding, and mold. The high humidity rates and warm temperatures create the perfect environment for mold to grow.
Mold likes to grow in dark, damp indoor spaces, such as basements, crawlspaces, and attics.
The repair techs at 911 Restoration of Metro Detroit know exactly where to look for mold. They understand that mold colonies can spread throughout the property quickly.
It only takes 24 to 48 hours for mold to develop after the spores have been exposed to moisture. To minimize your losses, it is crucial to reach out to technicians as soon as you notice signs of an infestation.
If you notice a musty smell, water damage, or wet pipes, call 911 Restoration of Metro Detroit today. The professionals will administer a restoration plan guaranteed to make your property pass the mold clearance test.