Water Damage in Dearborn
The Great Lakes play a significant role in Metro Detroit area's climate. Experts classify the weather in Dearborn as extreme, with winter temperatures dropping below 0 degrees and rising to over 90 degrees in the summer. Property owners need to maintain their properties throughout the year to protect themselves from pipe bursts, flooding, thunderstorms, and cold spikes. Even the most prepared property owners may still find themselves in need of professional water damage restoration. When these situations arise, 911 Restoration of Metro Detroit will be there to provide you with immediate professional water damage repairs. Disasters almost always occur without warning, which is why our technicians are available 24/7/365. They are guaranteed to arrive within 45 minutes of receiving your call to make sure you get the help you need right away.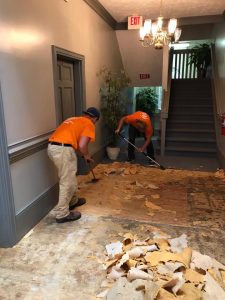 The technicians at 911 Restoration of Metro Detroit have the training, experience, and equipment needed to take care of any issue on a moment's notice. We work with IICRC certified repair workers.
On top of employing highly qualified professionals, the entire water damage restoration company is licensed, bonded, and insured for our customers' protection.
Customers should have total confidence in 911 Restoration's ability to fully recover homes and businesses from any disaster. Our technicians are prepared to administer thorough water extraction, drying, and dehumidifying services in both residential and commercial properties.
Our repair techs are prepared to administer same-day leak repair and water damage restoration in Dearborn. By reacting quickly, technicians can minimize your losses, saving you both time and money.
Property owners will receive a free visual inspection as soon as technicians arrive. So, call 911 Restoration of Metro Detroit as soon as you need water damage restoration in Dearborn and let us give you the peace of mind you deserve.
Fast Flood Cleanup Services Will Prevent Water Damage and Mold Growth
Although precipitation in Dearborn is moderate, it does rain consistently throughout the year, creating many opportunities for water damage to form from leaks and flooding.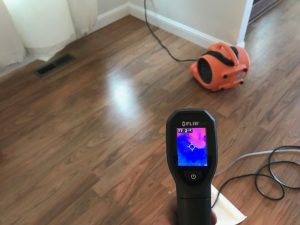 When your property is exposed to various weather conditions daily, the elements eventually wear on the structure's foundation and roof.
When the roof becomes damaged, strong winds and heavy rain can eventually cause destruction to the property in the form of a ceiling leak, basement flood, or sewage overflow.
Any increase of moisture into your property can eventually compromise its structural integrity and create instances of mold growth. However, quick leak repair and flood cleanup services can limit the severity of the water damage.
Preventing a mold infestation starts with first eliminating the moisture source. Our technicians will immediately inspect the area to find how the water is getting inside to stop the influx of water. Once technicians contain the water damage, they check for any signs of mold growth.
Repair techs use advanced leak detection techniques and thorough mold decontamination services to ensure your property passes our mold clearance test. By thoroughly extracting the water and implementing drying and dehumidifying services, technicians can prevent future mold infestations from growing in your home or business.
You can count on 911 Restoration of Metro Detroit for immediate assistance. Our professionals execute a comprehensive water damage restoration strategy to take care of any leaks, flood damage, and mold.
Professionals Who Are Ready to Help Around the Clock
Water damage and mold issues are challenging to handle on your own. However, professionals at 911 Restoration of Metro Detroit will make the water damage restoration process seem effortless.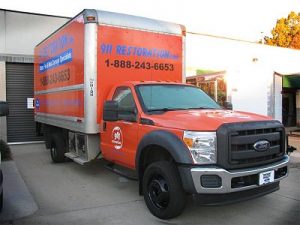 A roof leak, pipe burst, mold growth, and other water-related issues are all serious concerns that need immediate action. We dispatch repair workers to your property as soon as you call to give you instant peace of mind
Once we have set you up with the proper water damage restoration assistance, staff members will help you with the insurance logistics. 911 Restoration of Metro Detroit offers customers free insurance consultations.
By having a professional go over your insurance policy, you will be able to determine the coverage you are entitled to receive. Technicians on-site will provide an estimate of the water restoration rates and directly bill your insurance provider.
The repair techs can also assist you with taking inventory of the damage to your property and belongings. This information will help you create an itemized list of your losses to submit to your insurance company.
We want to keep your out-of-pocket expenses as low as possible so you can get the help you need without any added stress. Customers can expect to receive excellent customer service through every step of the restoration process.
911 Restoration of Metro Detroit will handle everything, from the flood cleanup procedures to filing your insurance claim. So, call the technicians who care and understand what you need from a water damage restoration company today!