Water Damage Brighton
Don't let your home in Brighton be harmed by pipe bursts, roof leaks, floods, or sewage backups any longer by getting in touch with 911 Restoration Metro Detroit right away!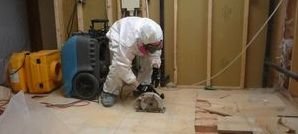 Whenever a water damage emergency occurs within your home, let our water damage Brighton professionals come in and help you patch them up right away for your peace of mind.
911 Restoration experts have undergone rigorous training to handle all the water damage emergencies that can affect your home.
This includes the use of advanced drying equipment like pumps, vacuums, and infrared cameras. As a company that works with your satisfaction in mind, we will offer you with all the help we can.
Our licensed, insured, and bonded team is committed to keeping your home dry and comfortable. Our water damage repair services aim to provide you with reliable and affordable assistance in the event of water emergency.
Water Damage Prevention Techniques From The Pros
We will be providing you with techniques that will help you take a more active role in preventing water damage. These are the simple techniques you can keep in mind:
Inspecting your plumbing system for signs of cracks or rust and repairing these issues immediately can reduce the chances of pipe bursts occurring.
Cleaning gutters on a regular basis will keep rainwater flowing unobstructed and prevent issues like roof leaks and structural damage.
Inspect your roof for any signs of shingle damage like buckling or curling. Repair these problems before rain can start causing leaks.
Check the fitting and hoses on all of your water-based appliances. Look for signs of wear and tear, and replace them when necessary.
With these tips and our help, you can count on your home being dry and comfortable. That expertise allows us to perform the highest quality of repair and restoration. We will extract water and remove moisture, patch up damage, and inspect your home for any signs of mold growth.
Water Damage Assistance In Brighton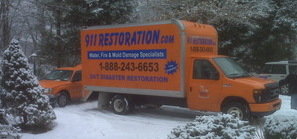 You can expect only a lighting fast response to your concern from 911 Restoration. We will be there within 45 minutes of your call to offer you with assistance.
Once our team arrives on your property, we will be working to solve the issue right away by conducting a free inspection and estimate of your home. Through our assessment, we can locate the source of the problem and provide you with the recommendations that will get your home back in shape.
We know that issues like pipe bursts, roof leaks, and sewage backups can occur when you least expect them, but that's not going to be a problem for our water damage Brighton team.
For a fresh start, give our IICRC-certified team with 911 Restoration a call for top quality water damage restoration today!