Water Damage Farmington Hills
If rain storms cause water to leak into your home, you can call the water damage Farmington Hills experts at 911 Restoration Metro Detroit, even if it is the middle of the night. Call us at 248-289-7382 and allow us to provide you a free visual inspection.

Our Farmington Hills flood removal repair workers are incredibly knowledgeable in all things related to water and the damage it can impose, and we have been trained to remediate every cause of water damage, such as:
Pipe bursts and other plumbing issues

Flooded basements

Crawlspace condensation

Sink, toilet and bathtub overflows

Clogged gutters and downspouts

Roof and ceiling leaks

Storm and other water-based disaster damage

Sewage backups

Fire sprinkler malfunction

Washing machine leaks

Ruptured hoses

Leaking ice machines and other refrigerator issues
In order to avoid permanent structural damage, hinder the destruction of your property and salvage your possessions, our Farmington Hills leak repair technicians guarantee a 45 minute arrival time for all emergencies involving water. 
In order to get to the damage site as quickly as possible, our Farmington Hills water cleanup office is open 24/7/365. We want our customers to feel comfortable calling us around the clock, whether it is to schedule an appointment or just ask us any question that may come to mind.
We offer same day services for all water emergencies, so call our Farmington Hills plumbing techs today and we will get started with a free home inspection. Call us at 248-289-7382 and see how we can help.

Call Us When You Need Crawlspace Water Damage Cleanup
It can be really easy to overlook the crawlspace in your home since you don't see it on a regular basis and hardly ever have to deal with it in any way.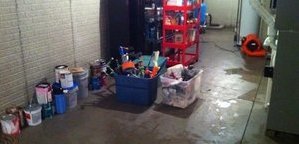 There are two different types of crawlspaces.
One is located between the walls in the home, while the second type is found underneath the property around the foundation.
The second space is usually filled with dirt and soil and is most likely covered with a plastic protectant to keep out the moisture.
However, if there is enough rainfall it can easily become flooded.
The Farmington Hills water extraction operation is licensed, bonded and insured to handle crawlspaces floods, and will use sump pumps, vacuums and dehumidifiers to get the area completely moisture free after such an incident.
Call us today at 248-289-7382 and we will get to work the moment we arrive to get your crawlspace back into optimal condition.
Our Flood Removal Experts Will Help You Handle Your Insurance Company
We know that the financial side of home restoration can be an overwhelming topic, which is one of the main reasons why the Farmington Hills water removal experts out so much emphasis on customer service.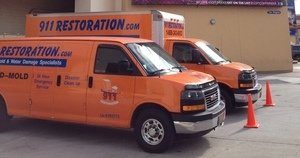 We want to make this process as easy as possible, and one of the ways we do this is by helping homeowners with all aspects of the restoration, including filing their insurance claim.
Water has the potential to be a very powerful element, and with all of our experience in the field, we know that it is crucial to get it removed from the premises to ensure a successful home restoration.
The Farmington Hills flood cleanup agents know what information insurance companies need to get you the coverage you deserve, so by letting us take the lead, you can rest assured that you have competent workers on your side.
Call our water damage restoration Farmington Hills specialists when you need help, and we will do everything we can to get you affordable, fast and efficient assistance today at 248-289-7382!