Water Damage Grosse Pointe
Homeowners living in Detroit are able to stay calm in when a water disaster affects their home, because they know that the water damage Grosse Pointe pros of 911 Restoration of Metro Detroit are available 24/7/365 to assist you.
Our entire operation is licensed, bonded and insured to eradicate all water damage situations, such as the following:
Flooded bathrooms

Sewage backups

Flooded kitchen

Mold remediation

Odor removal

Moisture extraction
We will be at your doorstep within 45 minutes of receiving your emergency call, ready to implement their water removal and drying services.
We understand how time is a major factor when it comes to cleaning up water damage, so our water damage Grosse Pointe crew provide same day service for all circumstances surrounding water disasters.
Call our IICRC-certified water damage Grosse Pointe unit the moment you find invading waters in your home and we will be at your door to mitigate the situation in no time!
We Know How To Keep Your Basements Safe All Year Round
Basements are a necessity in Detroit, due to the cold temperatures that would freeze any above ground pipes. However, that doesn't mean that your underground plumbing is impervious to the cold.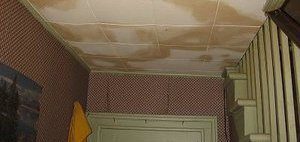 In order to save your home and basement from floods, our water damage Grosse Pointe techs recommends that you use plumbing insulation to keep the pipes warm in the winter.
It is important to take these types preventative steps to reduce the chance of flooding in your basement, or any other part of your house, because when pipes freeze, they can burst and cause extensive water damage.
If a flood occurs due to your preventative measures, you can rest assured that when our water damage Grosse Pointe experts are on the scene, we will repair the pipes, extract the water and fix any damage that has set in. To get a fresh start after a water-based disaster such as a pipe burst strikes, call us today!
Let Us Handle All Your Water Damage Restoration Needs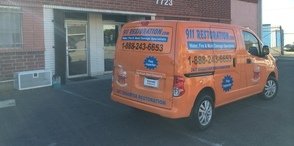 Our water damage Grosse Pointe professionals know that during such a vulnerable time it is important to treat every customer with understanding and care. We understand the sensitive nature of these types of situations, and we truly care about your wellbeing, which is why we want to show you that dedication in any way we can.
In order to help you in every aspect on the process, our water damage Grosse Pointe team will happily take over the insurance claim procedure and do all the work that goes into filing your claim. We have built strong relationships with all insurance companies over the years, and we know exactly what to go to keep your out-of-pocket expenses low, and get you the coverage you deserve.
In the event that your insurance does not cover the water damage, you can still be sure that our staff offers affordable prices on all of their services.
Do not wait after you experience a leak, flood, pipe burst or any other type of water-related emergency and call our IICRC-certified technicians of 911 Restoration of Metro Detroit right away.