Water Damage and Mold Removal Troy
When a heavy rain storm floods your household, you can rely on the water damage Troy staff at 911 Restoration of Metro Detroit to get to your property within 45 minutes of receiving your call.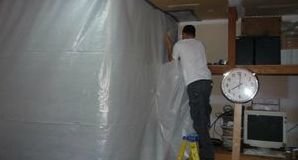 Our mold removal Troy specialists are available 24/7/365, including all holidays, to guarantee that you get the fast, efficient help that you deserve.
Our water damage Troy experts know how important it is to act fast when dealing with water to avoid both mold and structural damage.
Our mold removal Troy technicians work with IICRC certified technicians to provide services that include:
Water extraction in flooded basement

Moldy crawlspace cleanup

Flooded subfloor cleanup

Mold infestation cleanup

Comprehensive mold and water damage repair

Sanitization after toilet overflow

Water heater leak repair

Repair of ruptured washer hose

Restoration of pipe bursts

Fire sprinkler repair
Call our water damage Troy technicians today and our mold removal Troy agents will give you a free home inspection as soon as we get on the scene.
We Will Be There To Prevent Permanent Water Damage And Mold Growth
Our water damage Troy team have been trained to act both quickly and precisely, using cutting-edge water removal technology and the most advanced drying machines.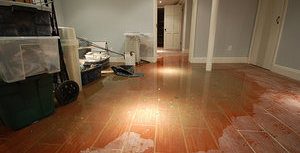 Mold spores only need a small amount of water to grow into a full blown out break, so getting every drop of moisture extracted from the property is incredibly important to prevent a mold infestation.
People who inhale mold may begin to experience health issues, including breathing problems, itchy eyes, sneezing, coughing, skin rashes and headaches.
Call our mold removal Troy experts and our water damage Troy crew will conduct a free estimate and visual inspection, ensuring that every corner of the property is thoroughly checked for proper mitigation.
Caring For You After The Flood Is Our Job
Not only does our water damage Troy unit restore your home and make sure it is looking brand new, but our mold removal Troy crew will also make a special effort to constantly check in with you to ensure that your wellbeing is in tact throughout the entire process.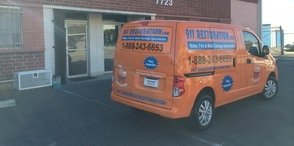 Our mold removal Troy specialists know how overwhelming dealing with a major leak can be, so our water damage Troy unit wants to be there for you to make this whole thing as easy as possible.
If you need us to file your insurance claim for you, our water damage Troy staff members will do that. If you want help packing up your possessions and moving them into storage, our mold removal Troy team will do that too.
Our water damage Troy experts at 911 Restoration of Metro Detroit are here to serve you, so call us today and our mold removal Troy experts will give you the fresh start you deserve.