Water Damage Taylor
There are a lot of ways water damage can rear its ugly head within your home such as roof leaks, pipe bursts and toilet overflows, but water damage Taylor professionals from 911 Restoration Metro Detroit will always be ready to help.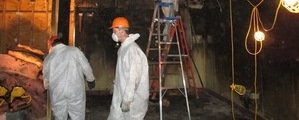 To get your property back into shape, you can count on us to provide you with quality water damage repair and restoration services.
Overtime, water damage can exposure your home to excess moisture that can lead to issues like drywall flooding or mold growth.
Our water damage Taylor specialists know that time is of the essence to keep your property safe from these complications.
That's why our team will respond within 45 minutes of you call to make sure that issue is patched up before water can spread any further.
One problem with water damage situations like pipe bursts and sewage spills is that they can occur even during inconvenient times like the crack of dawn or just when you got home from work.
To save you from frustration, our team is available 24/7/365 to help you with any water damage problem. With our water damage Taylor team's timely response and availability, we can make sure your home is given a fresh start right away!
Stopping Water Damage To Prevent Mold Growth
As we've mentioned, when your interiors are exposed to excess moisture, it can create the idea environment for mold to start growing. The spores released by mold are a health hazard that can cause conditions like asthma and skin irritation and mold itself can lead to structural deterioration.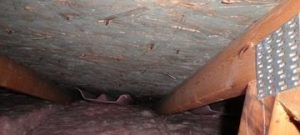 These are some indicators that you could have a mold problem at home:
There are visible black or pink spots on surfaces like the walls.
You can feel dampness when you enter a room.
You notice a moldy smell within the room.
Furniture and textiles are moist to the touch.
When you detect any or all of those signs, have it checked by our licensed, insured, and bonded water damage Taylor team. Our team has the necessary equipment and training to repair water damage and thoroughly remove mold growth.
We will extract water and moisture using the advanced drying technology and techniques. Afterwards, our team can proceed with the restorations that will get your home back into shape.
Taking Care Of Your Water Emergencies
Our fast response time, year-long availability, and use of top of the line equipment and techniques will make sure that those leas and floods are taken care of with top notch water damage repairs and restorations.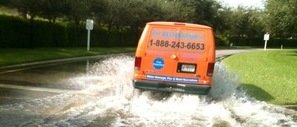 We have more than three decades worth of the experience in dealing with all kinds of water-related concerns.
To best protect your home against the dangers of fungal infestations, it's best to have water damage patched up as soon as possible and the mold removed by water damage Taylor professionals before it can start affecting your health.
Whenever you have a pipe burst, flooded crawlspace, or if you need roof leaks repaired to prevent mold growth, you can always turn to water damage Taylor pros for assistance.
We're fully committed to giving your home a fresh start. When you need a leak patched up, give our water damage Taylor team with 911 Restoration Metro Detroit a call today!