Water Damage in Detroit
As soon as rain, snow, or other elements hit your property, it is crucial that you call 911 Restoration of Metro Detroit. Their highly trained technicians are ready to respond on a moment's notice. The office is open 24/7/365, so repair techs can spring into action as soon as they learn of your water disaster situation. We guarantee arrival at your property within 45 minutes of receiving your call. The technicians will conduct a free visual inspection for the property owner, allowing them to assess the water damage and come up with an estimate. Our professionals will come prepared to administer water damage restoration the same day they arrive. Call us at 248-289-7382 and allow us to provide you with a free visual inspection.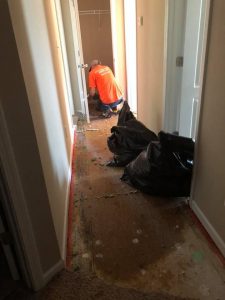 911 Restoration of Metro Detroit is a set above all the other flood cleanup companies because of their ability to implement water damage repairs and mold remediation in both residential and commercial properties.
Being available around the clock is vital to making a full recovery after a water disaster. Whether you experience a ceiling leak or house flooding issues, the longer moisture sits, the quicker the mold spores start to infest the property.
Property owners receive free visual inspections. These assessments allow professionals to determine the extent of the mold and water damage restoration services you need. Technicians will also formulate a free estimate before they begin the water damage repairs.
Customers can trust that 911 Restoration of Metro Detroit will implement high-quality water extraction and drying services due to their IICRC certification. The water damage company is also licensed, bonded, and insured for your protection.
So, call 911 Restoration when you need leak repairs or flood cleanup in Detroit. Our trained professionals will provide you with the peace of mind you need to get through any water emergency. Call us at 248-289-7382 and see how we can help.
Ceiling Leaks Can Cause Permanent Damage on Sheetrock
A roof or ceiling leak might seem like a simple fix for property owners. However, when property owners try to do a professional job on their own, they sometimes end up making the problem worse.
When you don't address ceiling leak issues correctly, you may experience further destruction to your sheetrock and this can lead to rot and mold.
To minimize the damage caused by a leak, you should place a container large enough to catch the dripping water underneath the sink, then contact 911 Restoration of Metro Detroit immediately. 
A service agent will walk you through steps to take to prevent further damage while technicians rush to your property to implement water damage restoration.
If you find yourself dealing with a house flood, then technicians will respond quickly to clean up water damage. You can rely on us to administer carpet drying services, extract water in crawlspaces, and use fans to dry out water damage.
Our job doesn't stop when the water restoration is complete. Staff members will go over preventive maintenance techniques with property owners that will help reduce future instances of leaks and floods. 
So, when you need emergency water removal and drying services in Detroit, call 911 Restoration of Metro Detroit today at 248-289-7382 to receive help from a team that cares about and understands your needs.
A Trustworthy Water Damage Restoration Company Customers Can Depend On
The staff at 911 Restoration of Metro Detroit are proud to be reliable and professional. The technicians are always looking for ways to make the customer experience more enjoyable.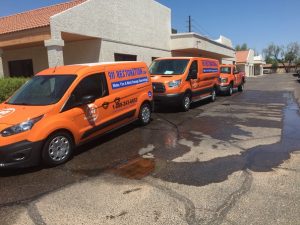 We'll guide you through every step of the recovery process, from discussing water restoration rates to consulting you on your insurance policy.
When it comes to your insurance policy, it may be confusing determining which coverage you are entitled to receive. To help make this easier, we offer free insurance consultations to all of our customers. Technicians will also submit your insurance claim for you and directly bill your insurance provider for the water damage restoration.
It is a priority to offer accessible, affordable, high-quality restoration services to the community. You should never have to go through a disaster situation on your own.
Call 911 Restoration the moment you require water extraction, drying, and dehumidifying services. Technicians will work quickly to give you the Fresh Start you deserve. Our phone number is 248-289-7382 and we are always on stand by waiting to help.