Water Damage Milan
Homeowners never have to be concerned about a flood or leak ruining their property, because you can rest assured that the water damage Milan pros at 911 Restoration Metro Detroit are constantly standing by waiting to help.
Our IICRC certified water damage Milan crew is trained to restore all causes of water damage around the clock and offer you floodwater damage and leak repair restoration, including:
Toilet overflows

Pipe bursts

Washer hose bursts

Mold infestations

Water heater leaks

Fire sprinkler malfunctions

Flooded basements
When you need our services, we will be at your home within 45 minutes, no matter what time of the day or night you contact us.
Our water damage Milan unit knows that timing is everything, so we are available 24/7/365. When it comes to water damage restoration, so we always arrive with our state-of-the-art gear, that way we can get to work immediately.
Once we are finished conducting our free home inspection, we will begin pumping water out of your home and drying the area as soon as we arrive, so call us today and we will be more than happy to offer same day service.
We Are The Most Knowledgable Water Extraction Technicians In The Industry
Our water damage Milan techs are trained in the most advanced water damage restoration techniques, that way when you call us you can rest assured that you are receiving the most advanced skills in the industry.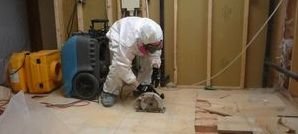 We always put our all into every job we are called to, so homeowners can feel confident that we will use our restoration expertise to get the job done right, the first time around.
All of our service agents are licensed, bonded and insured, further proving just how dedicated we are to providing quality water damage restoration.
This qualification should help you feel secure in the abilities of our water damage Milan experts when you hire us.
Call us when you need the most capable hands in the industry on the job and we will go the extra mile to get your home back in beautiful, restored condition as soon as possible.
Our Water Damage Pros Will Do Whatever It Takes To Make Homeowners Happy
Maintaining customer service is our main priority when we approach every water damage restoration job. Our water damage Milan professionals take every job seriously,  no matter how big or small, and we want to ensure that you get the best care when you reach out to us.

By having so much experience in the industry, we know exactly what homeowners need in order to be satisfied with our services, which includes affordable prices and reliable availability.
Insurance is also an important factor of water disaster remediation, so our water damage Milan team will contacted your insurance company on your behalf and file your claim for you.
Our goal is to get you the lowest deductible and keep your out-of-pocket expenses low, so when you call us we will provide you with everything you need.
Call our water damage Milan staff at 911 Restoration Metro Detroit the moment you discover any kind of water-based emergency occurring in your household, and we will get started on giving you and your home a fresh start.