Water Damage and Mold Removal Northville
After your property has been soaked in water due to a plumbing issue or heavy storm, you can call the water damage Northville experts at 911 Restoration of Metro Detroit and we will be at your door within 45 minutes. Call us at 248-289-7382 and allow us to provide you a free visual inspection.

Once we arrive on the scene, our mold removal Northville professionals will implement the following services that deal with both fungus extraction and water damage remediation:
Sanitization

Thorough drying techniques

Water damage restoration

Spore removal

Moisture extraction

Drywall replacement

Cleanup services

Vapor Barriers

Vacuuming

Mold testing

Air filters and purifiers
You never have to worry about what time you call our office, because our water damage Northville team stay available 24/7/365. We understand that floods and leaks happen at inopportune moments, and we want to be there for you during those times. Our customers mean everything to us, and our staff will do whatever it takes to prove that to you. 
So, call our water damage Northville technicians today and we will provide you with a free home inspection as soon as we arrive to the damage site. Call us at 248-289-7382 and see how we can help.

We Make Mold Eradication Look Like An Easy Job
When you hire someone to eradicate your home of fungus, it is important to find a company that has both the knowledge and experience to quickly implement a thorough job, which is exactly what our mold removal Northville agents will do.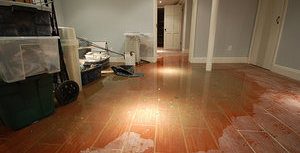 The reason our water damage Northville specialists place such an emphasis on prompt service is because of the effects mold can have on your health.
When you inhale spores on a regular basis it can cause you to experience symptoms that include sinus issues, sneezing, wheezing, skin rashes, asthma, coughing, itchy eyes, headaches.
Our mold removal Northville pros are licensed, bonded and insured, as well as having many years of experience removing fungus from all types of homes. When you hire us you can rest assured that we will put all of our effort into decontaminating your home the moment, so call us today at 248-289-7382
.
We Know How To Keep You Satisfied In The Wake Of Water Damage
It may seem difficult to keep a smile on your face when you know that your home needs to be repaired, but our mold removal Northville unit is here to keep you happy throughout the entire process.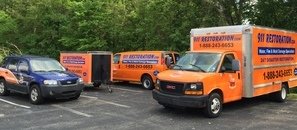 Customer service is a key element in making this happen, which is why our water damage Northville operation makes such a major effort to always be available to answer any questions you may have.
If you have questions about the financial side of things, you can count on our mold removal Northville workers to make things as easy as possible.
We know how to work with insurance companies to get you the coverage you need, on top of already offering affordable prices for all of our services. So, call us today and our water damage Northville techs at 911 Restoration of Metro Detroit will help you get on the road to recovery in no time. Our phone number is 248-289-7382 and we are always on stand by waiting to help.