Water Damage in Canton
Property owners can stay calm during water disasters knowing that the technicians at 911 Restoration Metro Detroit will arrive at their home or business within 45 minutes of receiving your emergency call. When you need fast, efficient assistance, customers can depend on the technicians to be available 24/7/365. If a pipe bursts in your wall or your basement floods, technicians will get to your property immediately to start emergency water damage restoration in Canton. They will begin the process by giving the property owner a free visual inspection. This assessment will allow the repair techs to provide you with an estimate of the water damage repairs needed.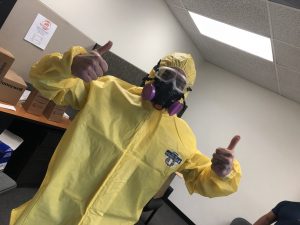 The repair workers at 911 Restoration of Metro Detroit are trained to eradicate any leak and flood damage affecting your home or business, no matter how severe the circumstances.
When you call our technicians, you can be sure you will receive comprehensive services to deal with every aspect of water damage. We administer water extraction, drying, and dehumidifying services that are guaranteed to restore your property from even the most severe disasters.
Our professionals are highly qualified and experienced in conducting water damage restoration work in both residential and commercial properties.
911 Restoration employs IICRC certified repair workers who have reached the highest standards in the industry as set by the Institute of Inspection, Cleaning, and Restoration. The entire water mitigation company is licensed, bonded, and insured, so every customer can be confident when they work with our technicians.
So, call 911 Restoration of Metro Detroit the moment you discover unwanted moisture in your home or business. Our professionals execute flood cleanup in Canton and will fully recover your property from even most severe water intrusions.
Technicians Offer Expert Water Extraction and Mold Removal Services
911 Restoration of Metro Detroit uses the most advanced moisture detection, water eradication, and drying equipment in the industry, enabling us to take on any water disaster.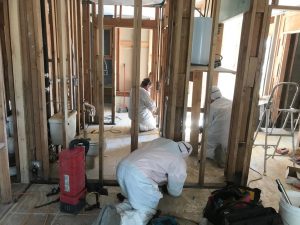 The humidity in Canon can be exceptionally high, making thorough drying services integral to the water damage restoration process. If the moisture is left to sit for more than 24 hours, it can begin developing a mold colony.
Our specialists always want to keep you safe amid a mold infestation, which is why 911 Restoration of Metro Detroit offers same-day, flood cleanup services for all urgent water damage situations.
Perseverance and skill have enabled our crew members to streamline our process to encompass both water damage and mold remediation.
These combined services will give your property the best chance at a speedy recovery and preventing future instances of water and mold damage.
The technicians are trained to remediate any challenges they face, including mold. Not only can you trust us to make structural repairs, but our workers will ensure that your property passes our mold clearance test.
There is no reason for you to go through a water or mold disaster on your own. Call 911 Restoration of Metro Detroit to receive full-service restoration services today!
Our Water Damage Restoration Company Will Take Care of All the Details
The professionals at 911 Restoration of Metro Detroit understand that the Canton community needs to have access to reliable and capable service due to the abundance of tornadoes, storms, and freezing temperatures.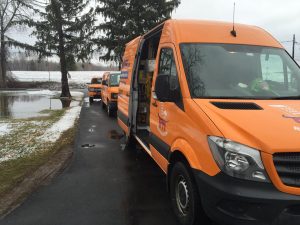 Property owners need to receive help both on the water restoration side and on the customer service end.
When you hire 911 Restoration of Metro Detroit for leak repair and flood cleanup services, the staff will treat you and your property as their number one priority, handling everything from the logistics of the water extraction to filing your insurance claims.
Our restoration company has created great relationships with insurance companies over the years, and the staff knows the information needed to get the most coverage out of your policy.
A professional will offer you a free insurance consultation. During this meeting, they will go over your plan to determine which coverage you qualify for. We will even help you take inventory of your losses to submit to your insurance company along with your claim.
There is no reason to go through the flood cleanup process on your own. 911 Restoration of Metro Detroit will respond the moment your property is affected by a water disaster. Technicians will turn that damage into the fresh start you deserve with expert water damage restoration services.