Water Damage Southfield
The water damage Southfield team at 911 Restoration Metro Detroit makes the homeowner's wellbeing their number one priority when they are on any job in the community.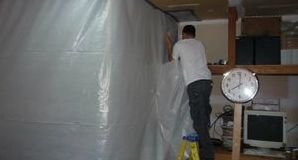 We ensure that we will provide you with the highest quality customer service experience in the industry, no matter how big or how small your water damage circumstances may be.
Whether you have a leaky roof or an overflowing toilet, we've got you covered.
Our staff is available 24/7/365, ready to answer calls around the clock in order to answer any questions you may have regarding a preexisting condition or a completely new situation.
If we find that you are dealing with an emergency, then our staff will dispatch Southfield water extraction specialists to your home within 45 minutes.
Call us when you need our crews to be dispatched to your property at a moment's notice, so we can get your home back to normal in no time!
We Are Trained in Expert Water Damage Removal
Removing water is the first step toward a successful water damage restoration. Usually water gets in the house via a pipe that has burst or a leak coming in from the roof.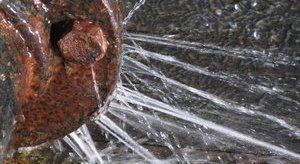 Our Southfield flood mitigation professionals can take on:

Flooded bathrooms

Sewage backups

Toilet overflows

Flooded kitchen

Mold remediation

Odor removal

Moisture extraction
We use the latest drying technology, dehumidifiers and air movers to give the affected area the attention it needs to return to normal as soon as possible. 
Our staff is well-versed in operating all these machines and devices to take care of your home. This professional equipment allows us to remove water easily, getting us one step closer to giving you back your home quickly.
The moment you need water damage removed from your home, call our Southfield water disaster restoration experts, and they will give you a fresh start today.
We Stop Water From Invading Your Home and Causing Permanent Damage
Our entire company is IICRC certified to efficiently clear all water damage out of your home. All of our restoration work and processes are at the highest level of efficiency to give the property back to the client in better than new condition.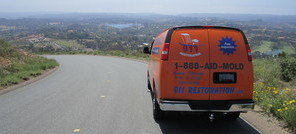 The Southfield plumbing professionals consistently provide a full-service water damage restoration experience, making sure you feel cared for every step of the way.
We give same day service, which allows us to mitigate the extent of water damage right away.
Reducing the wait time to get the water damage cleaned up dramatically increases your chances of a complete restoration.
Even though all of our prices are affordable, we also work closely with all major insurance companies.
Our Southfield flood removal pros will do all they can to make this process easy, from submitting paperwork to following up with your insurance rep.
Contact us and take advantage of our superior level of customer care and restoration abilities by calling our water damage Southfield flood mitigation staff with 911 Restoration Metro Detroit today!